Welcome to Believers' Academy--an exclusive benefit for Partners!
Believers' Academy is an online learning center with video courses tailor-made for today's busy lifestyle. Learn what you want, when you want and take your faith to the next level.
The best part is, the lessons here are free! To continue to get full access, consider becoming a KCM Partner. Curious about Partnership? Click here. Want to become a Partner today? Click the 'Yes' button below the video.
...and receive full, free access to Believers' Academy and the Partner Community! Partnership with KCM isn't about whether or not you give. It's saying "Yes! I'm standing with you in faith. It's about praying for one another, standing together and changing the world!
Check out our latest course updates
We're adding new Believers' Academy courses and lessons regularly, so be sure to check back often for the latest. Topics include faith, finances, relationships, healing and much more!
Updated March 2017
You have the right to choose to accept Jesus' authority in your life. If you do, the Holy Spirit will begin to reveal to you how to think, how to live and how to speak in agreement with your choices that agree with God's Word. So go ahead; choose life and blessings!
Lessons Include
The Key to Living in Victory; It Starts With a Choice
Updated March 2017
Jesus has freed you from the bondage of fear. Listen and learn how to take your faith in Him and command fear to leave every part of your life forever!
Lessons Include
The Bondage of Fear
Get Rid of Fear
Updated March 2017
To have a successful family, Jesus must be Lord in your home. Get to know God and incorporate His will and His ways into your family. Forgive, be thankful for each other and believe that God will bless your family with His love.
Lessons Include
How to Bring Your Family Together
How to Keep Satan From Destroying Your Family
How to Change Your Relationships, Fast!
Exclusive Content for Partners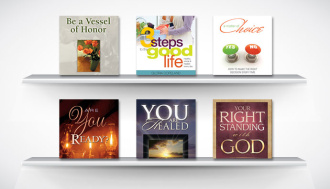 Need a breakthrough? Choose from dozens of books to download, enjoy and put into practice!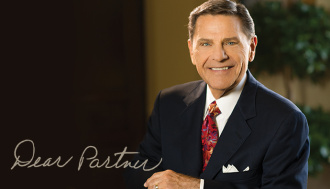 Read Kenneth Copeland's latest monthly letter to Partners and be blessed by the life-changing Word inside!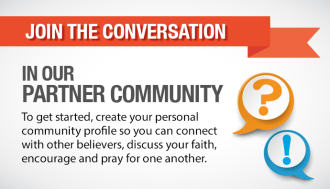 Connect with other Partners, join groups and grow together in a safe, Christian community just for you!