KCM Disaster Relief: Hurricane Harvey Update
The KCM Disaster Relief team is prepared for lengthy outreach efforts to help those affected by Hurricane Harvey. Below is a video from earlier this week that discusses our mission and how you can pray for our team:
Searching for Partners And Friends
We're currently searching for our Partners among the devastation in Rockport, Port Aransas, Corpus Christi and other coastal towns, so that we can provide them with assistance. Most towns are still without water and many have not yet had electricity restored. Please continue to pray for those affected.
Partnering with Fort Worth and Houston Police Departments to Aid First Responders
Shortly after the storm hit, we partnered with the Fort Worth Police Department and Houston Police Department to offer aid to police officers responding to Hurricane Harvey. They specifically requested a generator, boot dryers, socks, underwear, insect repellent, snacks and other essentials. A special thanks to Target for donating a $500 gift card to help with the purchase of these supplies.
Our team travelled with a convoy of over 100 Fort Worth police officers to Houston to meet with the Houston Police Officers Association.
The Fort Worth Chief of Police recognizes that prayer works and provided a time for officers to express their hearts in prayer.
President Trump tweeted out this photo calling these brave men and women heroes.
Partnering with Dallas Jewish Community to Bring Kosher Meals
The KCM and Eagle Mountain Church teams are assisting Jewish congregation Ohr HaTorah Synagogue of Dallas in transporting kosher meals to Robert M. Beren Academy in Houston. Our first shipment went out on Sept. 3, 2017, with another shipment scheduled for Thursday, Sept. 7 in preparation for the Sabbath. Please continue to pray for our Jewish friends who have been affected by Hurricane Harvey.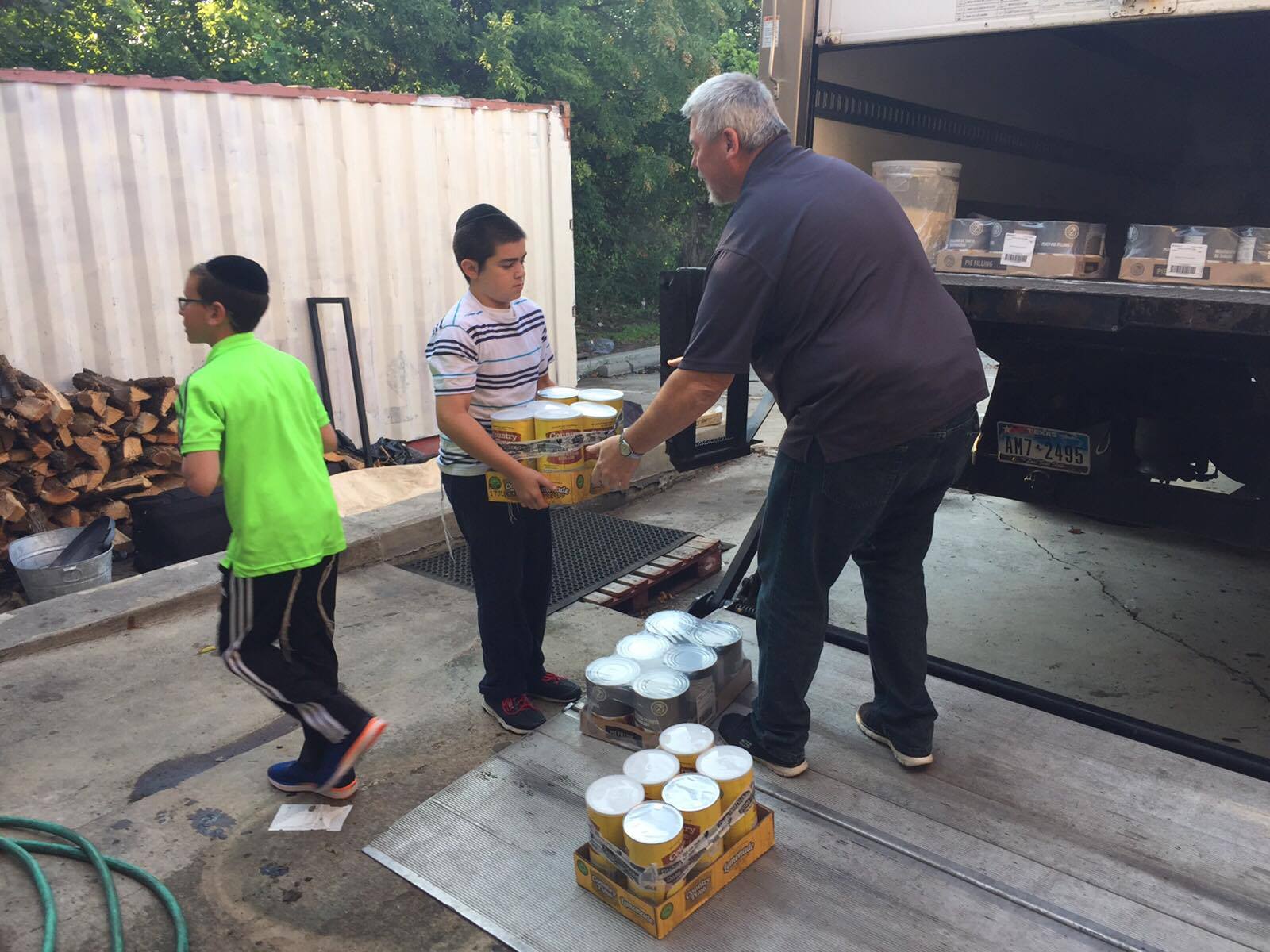 Partnering with Operation Blessing to Cook Meals
We sent one of our staff cooks, David Adams, to Houston on Monday, Sept. 4 to start his cooking assignment with Operation Blessing. He will be cooking meals for those conducting rescue and relief efforts.
Helping Our Partner Churches
We are working to identify all of the KCM Partnering Church that have been affected by the Hurricane, floods and tornados. A large percentage of churches impacted by Hurricane Katrina did not rebuild.
Then he said, I did see all Israel scattered upon the mountains, as sheep that have no shepherd: and the Lord said, These have no master; let them return therefore every man to his house in peace. —2 Chronicles 18:16

How You Can Help
Flooding of this magnitude requires trained individuals to assist in rescue and relief efforts. As the hands and feet of Jesus, we know you want to help, so be sure to connect with a reputable, tried-and-true organization if you feel led to volunteer your time and services.
If you'd like to partner with the KCM Disaster Relief team in the wake of Harvey, we invite you to do so by giving to our Disaster Relief Fund here.
Please continue to pray for the families affected by this devastating storm. You, as our Partner, make it possible for us to help people in the wake of devastation like this, so we can share with them that we love them, our Partners love them, and JESUS IS LORD!

Increasing His Kingdom,
The KCM Disaster Relief Team

P.S. Click here to find out how you can be a part of helping KCM Partners and their communities recover. And…keep up with the KCM Disaster Relief team by subscribing to our YouTube channel or KCM's blog and checking in on a regular basis.